We have produced over 130 wedding videos and we never tire of the amazing wedding films we create for our clients. Wedding videos are a perfect way to keep your memories alive for a lifetime. The moments you simply cannot capture in a photo, the voices of your family and friends, the interactions, the emotions. We blend the best parts of your day into a wedding video that will stand the test of time.
Our wedding videographers have been carefully selected and trained to work to our style, to our unique shotlist, while remaining fun, upbeat and completely in tune with you and your wedding vibe. Paul Read is the lead wedding videographer - but we also have three other videographers available. This enables us to film two separate weddings on the same day with two wedding videographers - and more importantly, gives you security in knowing that we will be available through unforseen events, sickness, accidents and gear failures. This is an incredibly important consideration - as you only get one shot at this!
Your wedding video process starts with an initial chat about your plans - and working out the best package for your needs. We then allocate the wedding videographer who will be in contact as we move closer to your wedding day. This will include questionnaires, phone, skype or in-person meetings so we are 100% ready for the wedding day. We have a motto "if we're having a good time - your having a good time" - which means we want you to enjoy your wedding like it's the best day of your life - which it should be. We'll keep it positive and since our style is more documentary - fly on the wall - you won't have to worry about having a camera in your face the whole day. We then send you an editing questionnaire, get some guidance from you and within 6-8 weeks, you'll have this amazing wedding film to enjoy with family, friends and future generations.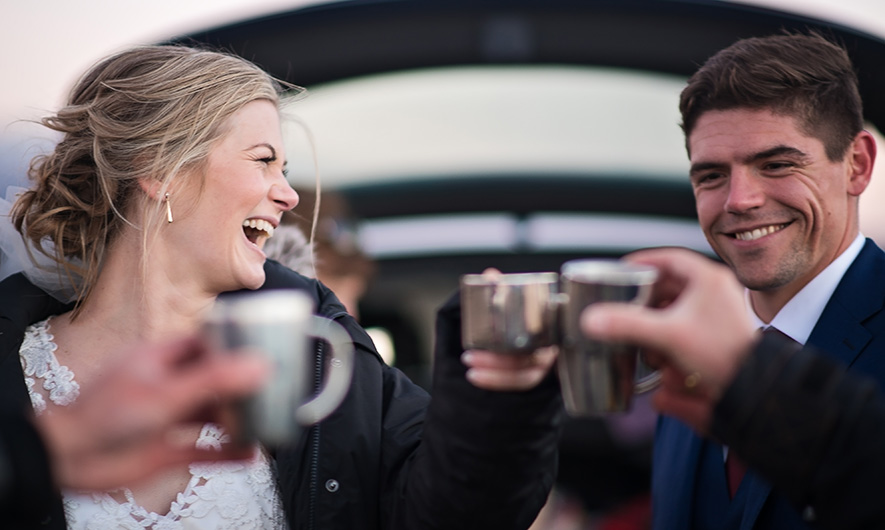 Wedding videographer - inspired wedding videos and destination wedding films by Pilot Films
If you wish to see more of our wedding videos, please follow the links at the bottom of this page to view more portfolios on Vimeo.